Five Building Blocks For Successful BIM Management: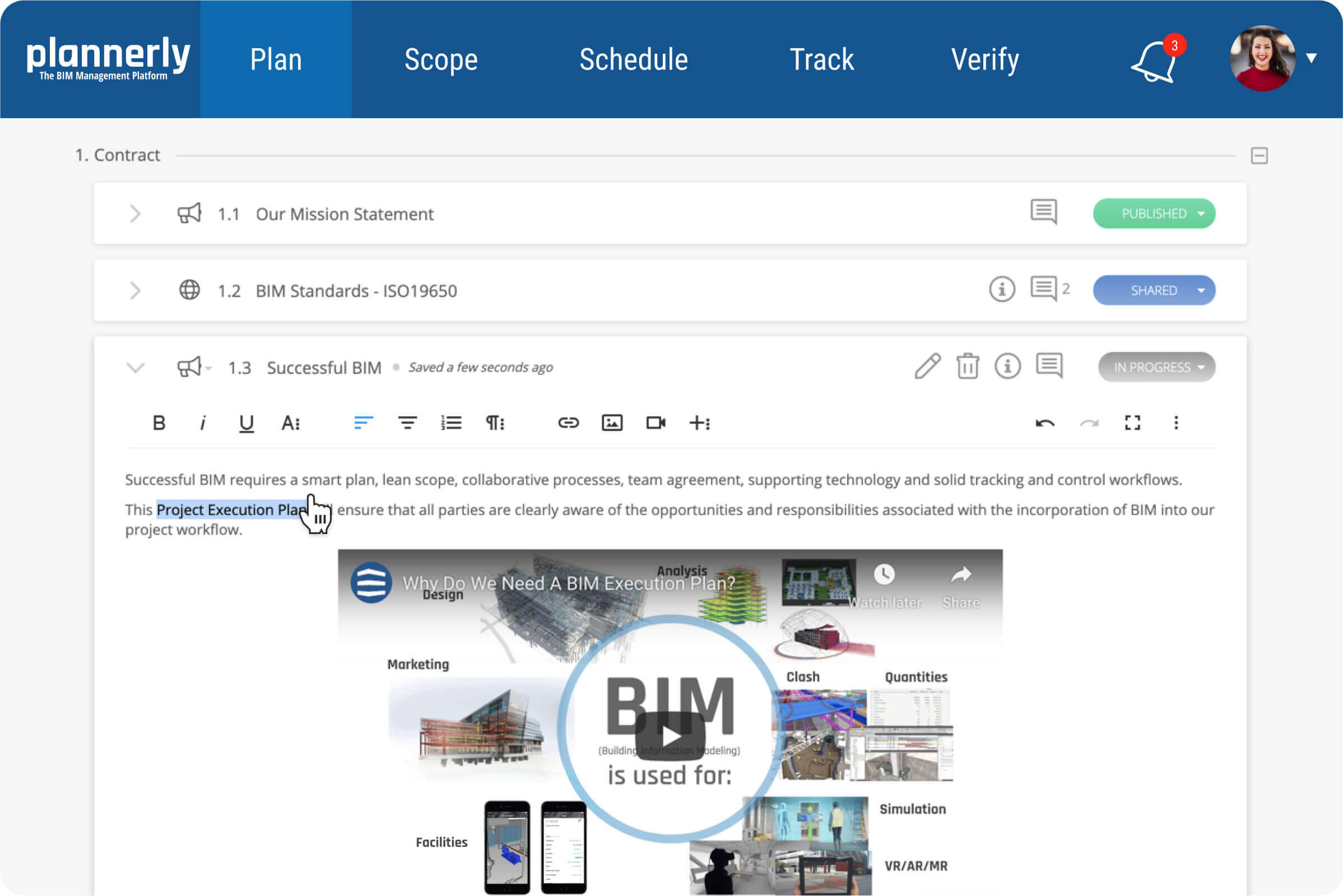 PLAN
Simple Online BIM Execution Plans (BEPs)
Drag and drop from hundreds of free templates to quickly create and agree on your BIM standards, processes and contracts.
SCOPE
Visual BIM scopes everyone understands
Built-in industry standards to visually define the Geometry, Documentation and Information requirements for each milestone – let's agree on the who, what, when and why!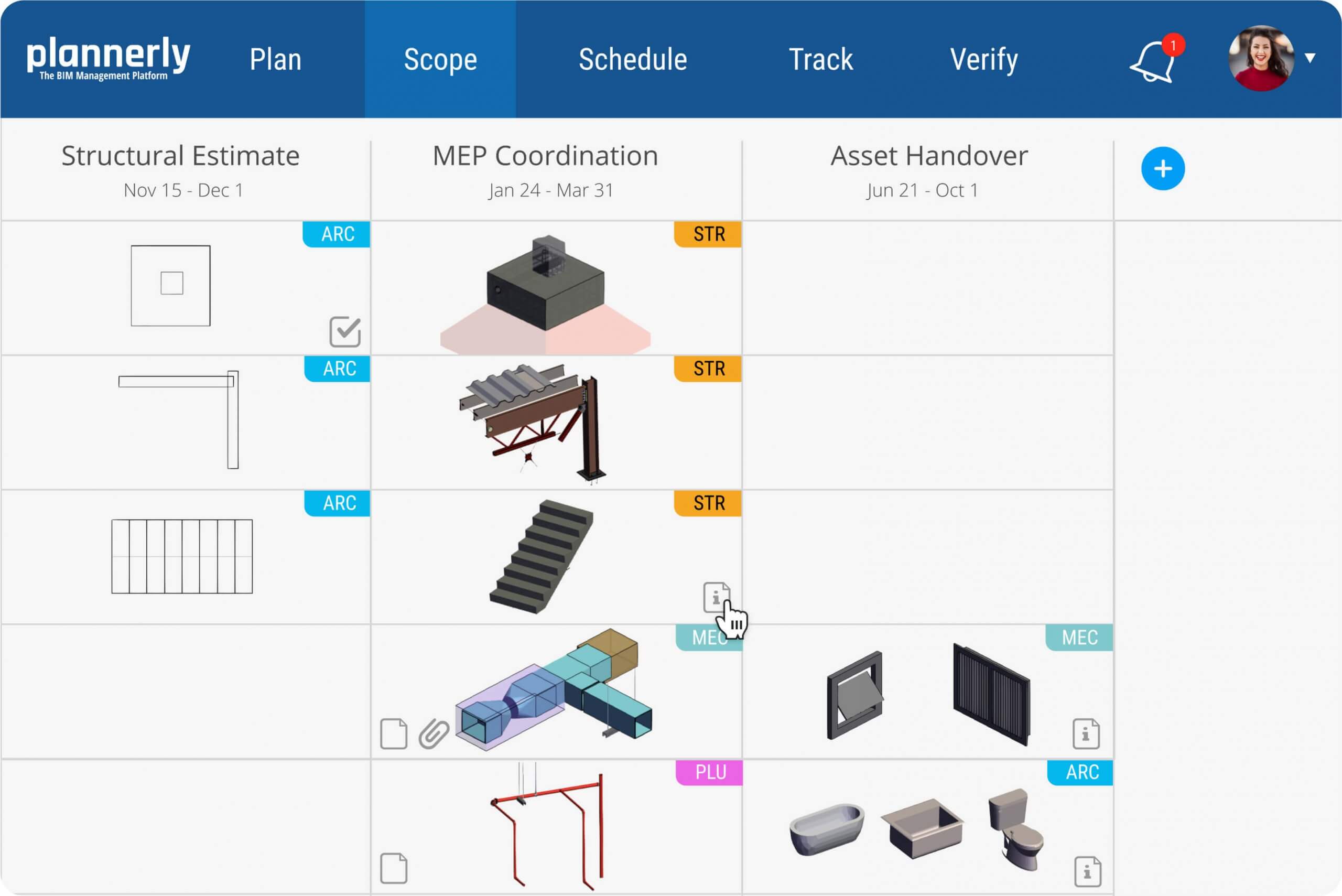 SCHEDULE
The BIM schedule that teams build together
Simplify your BIM schedule. Let each team assign and sequence their own tasks in a single location. 
TRACK
BIM tasks that manage themselves
Allow teams to quickly manage their own tasks for collaborative status updates. View percent complete by milestone, team or individual team member.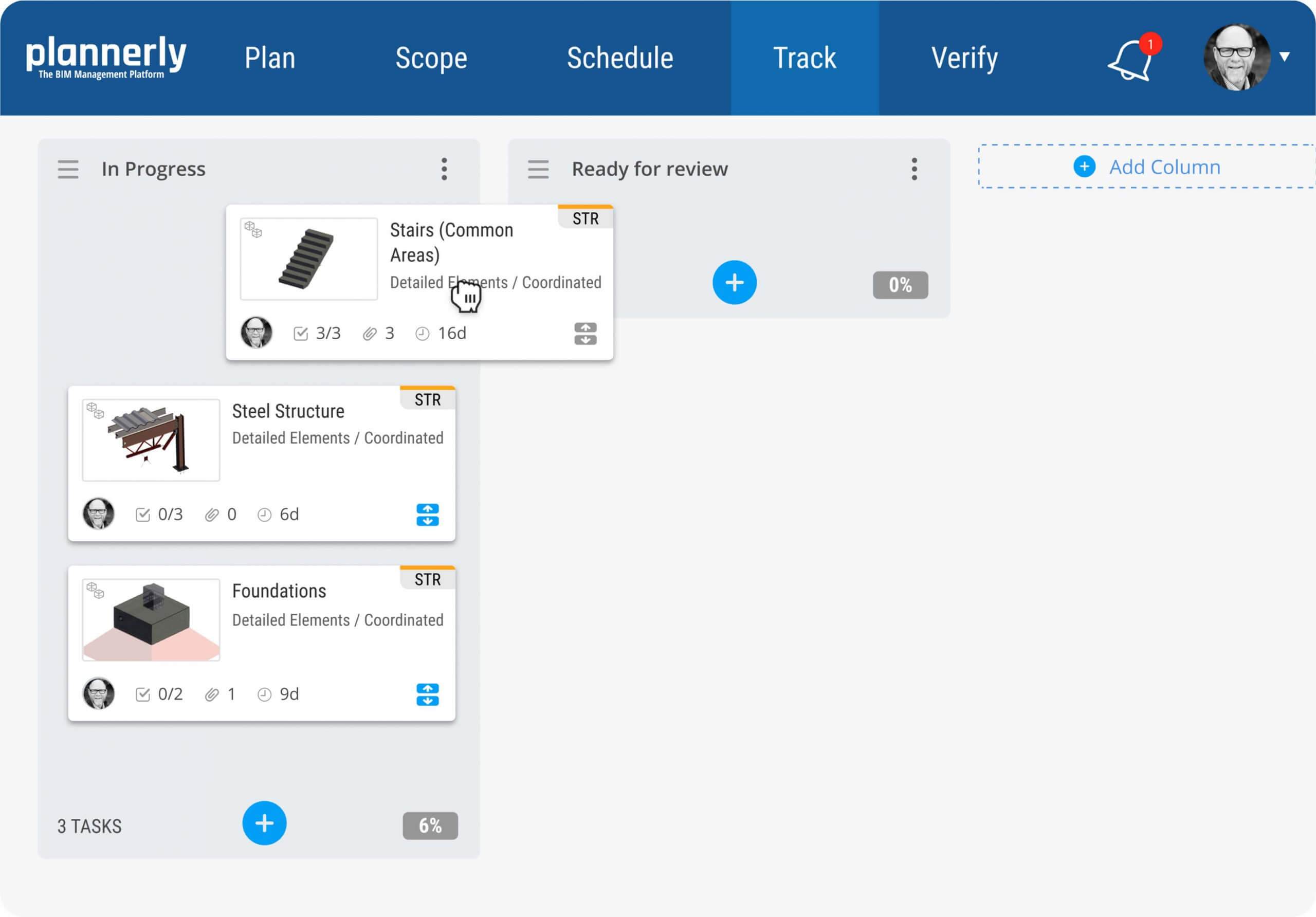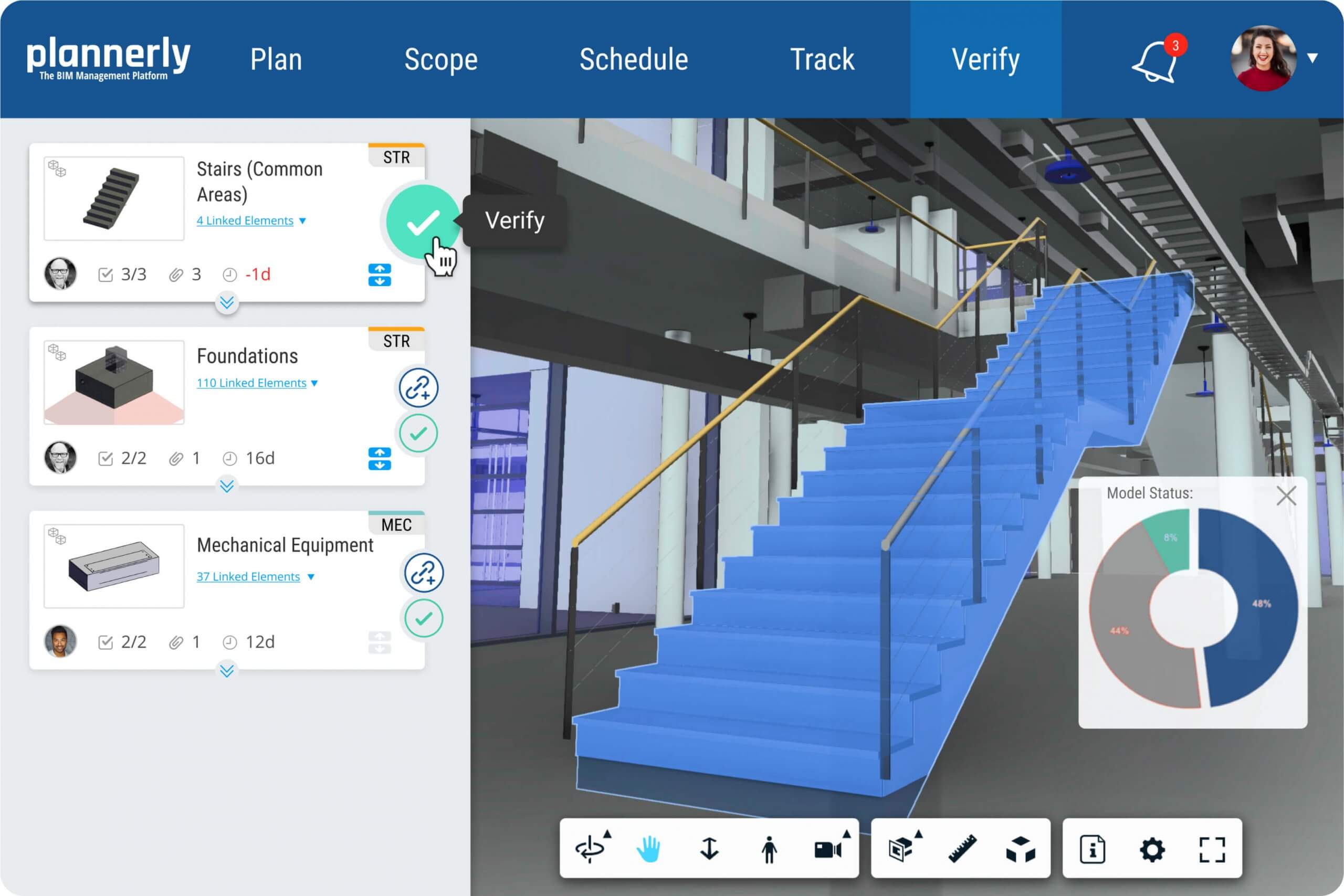 VERIFY
Simplified BIM Compliance
Verify 2D drawings and 3D models right alongside the project requirements. Validate each deliverable for compliance before use.